I'm usually the one up at 2 a.m. on Christmas morning frantically finishing something. I love belated birthdays, anything that gives me extra time.
I am pleased to say that I finished my pillow up last night with a whole day and a half to spare!!!!
I brought it into work this morning so that I wouldn't forget it tomorrow. Plus I need to find a gift bag.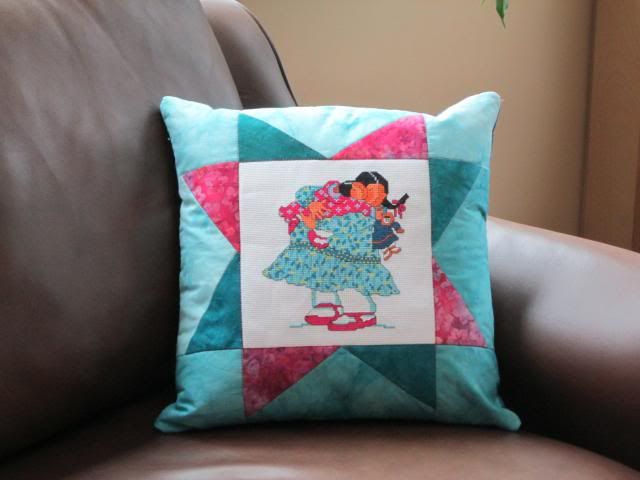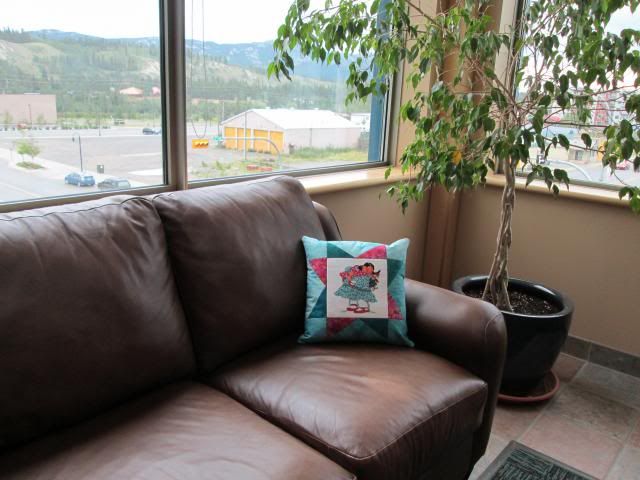 Here it is on the couch in the foyer at work.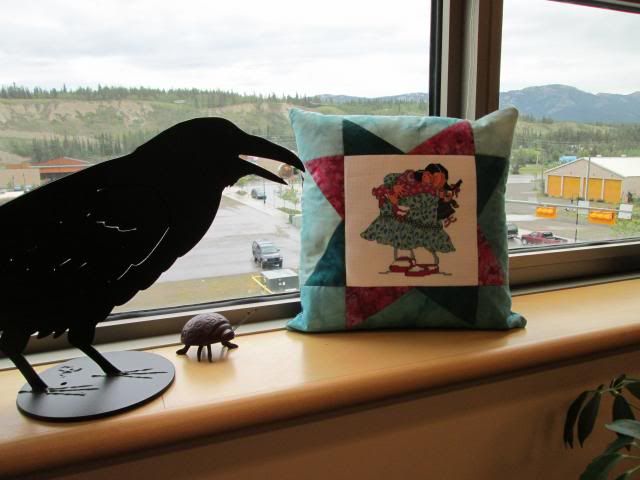 And on my windowsill by my desk.
On to the next project!
Vivian