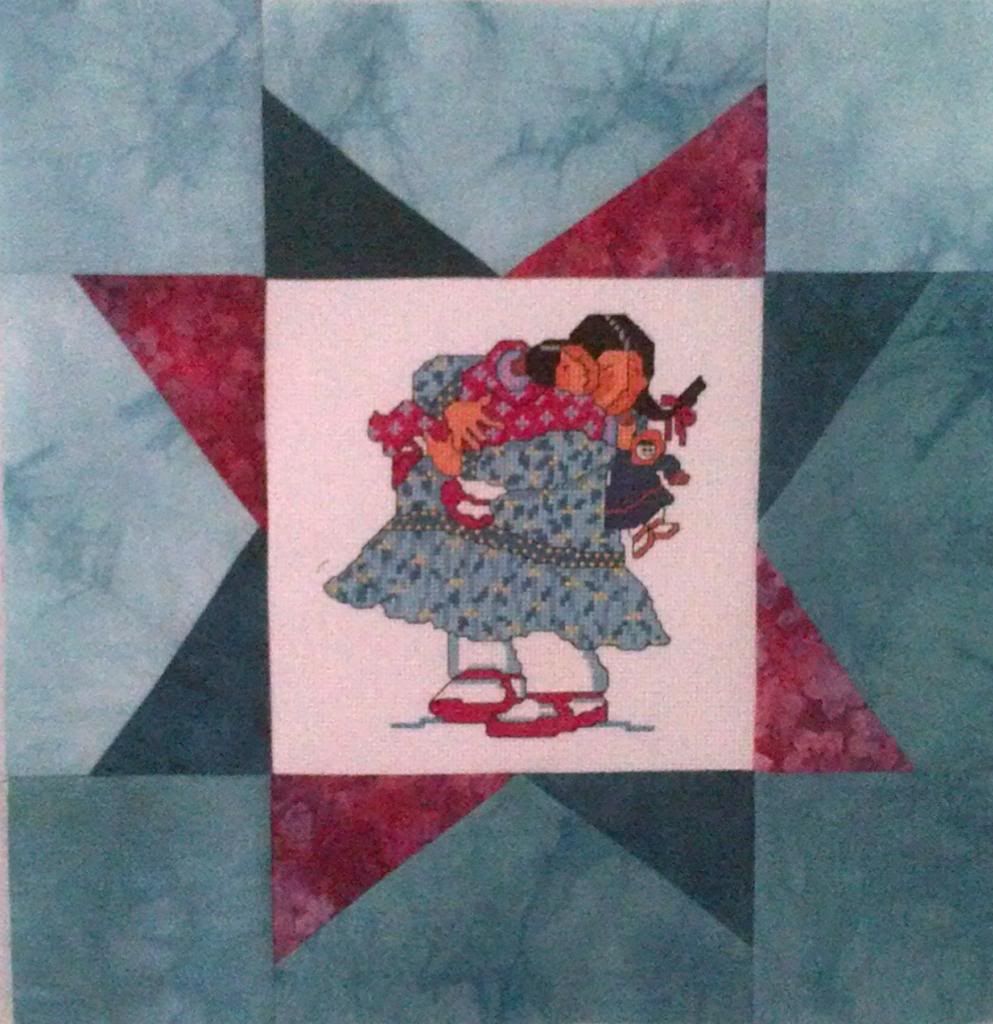 Forgive the lighting please, I forgot my flash. Here is a pillow top that I worked on last night. I cross stitched this Barbara Lavallee design on white aida (darn I should have used the flash!). I used some locally made hand dyed cottons and a beautiful pink batik (scattered with flowers). As I had to work with the size of the cross stitching, I made the star a bit wonky, not so exactly.
I have a 14 inch pillow form, so am hoping tonight to quilt the top and then sew it into a pillow.
This is for someone very special who is retiring on Friday. I wanted to give her something to remember me by and to somehow relate how she makes me, and others, feel. She creates a safe environment for people who are going through difficult situations. I told her once I wanted to adopt her as my family. I will sure miss her.
See you later in the week with a finished picture (with a flash!).
Take care,
Vivian