It's here, fall has arrived up North. Our leaves are turning colour, it's cool, and I can smell the neighbour's woodsmoke at night.
Lisa and I took an end of summer roadtrip to Anchorage, Alaska. Yay us! Lisa just sped through two malls and has enough new clothes for her entire high school career (I hope). I had a small list of items needed...a new purse (done!), a new pair of shoes for work (done!), and quilting fabric (seriously done!).
I managed to fit in 4 quilt shops...yay me!
The
Quilted Raven
in downtown Anchorage produced a yard of fabric I needed for a future quilt for my dad (shhhh!!!). I also picked up the cutest little kit that I just couldn't
"leave behind".
Left Behind - Available at Quilted Raven
Isn't that the cutest pattern? I love it.
A visit to
The Quilt Tree
resulted in some border fabric for my Counterpoint quilt. I think...I haven't yet put them together to see if it works but I'm ever hopeful.
One night we had dinner at Applebees. What is right across the street?
Quilt Zone!
I enjoyed a little visit in there before the appetizers. Unfortunately the pieces I really liked were part of upcoming quilt classes and were not available for me....however, I managed to put together a group of woven fat quarters for one quilt in particular and was allowed to take a photo so I could make it on my own. I think I'll be able to figure it out, I'll let you know.
On the way back home we traveled through Palmer. A quick trip into Fred Meyer for road snacks and guess what we found down the block? Another quilt shop called Just Sew. I restrained myself and picked up only 4 fat quarters.
We had a bit of excitement on the way home, saw 3 bears and came around one corner and found a moose trotting down the middle of the road. A quick veer to the wrong lane for me and a quick veer to the right for him and we were all good.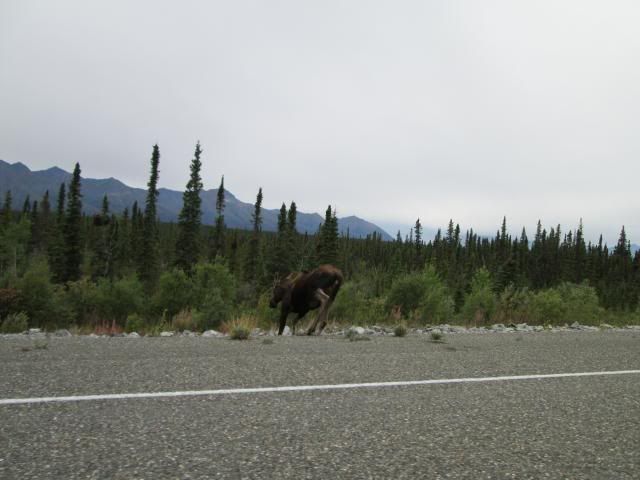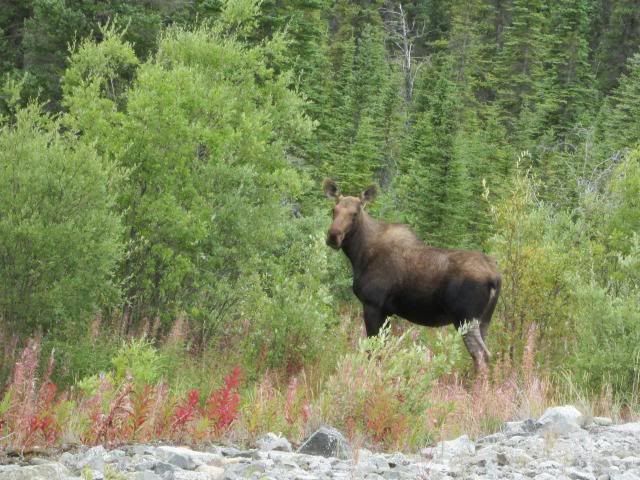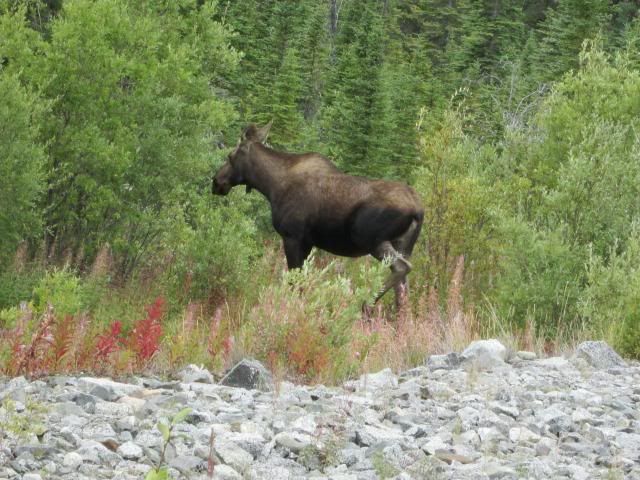 We are now home and rested. Next time I take a lengthy trip like that I think I'll make sure we have a second driver in the car!
Vivian