Especially long weekends!
I seem to excel when a long weekend appears. Most of the time, its a big production to get a sewing area set up (aka the kitchen) and there are only so many hours in the day.
But on long weekends I have time, and space, and the luxury of letting everyone fend for themselves.
Yay me!
This past weekend was no exception.
I completed the top for my Ziggarut quilt. My 13 year old has already claimed it so I better find a cool backing soon. The fabrics are mostly Marcia Derse and I picked them up in Anchorage a couple of years ago.
I really enjoyed this one.
I also nearly finished my Bargello Heart. I just need to find a fabric to nicely separate the heart from the border/feature fabric.
Since I had accomplished so much at my sewing machine, I treated myself to some alone time with my cross stitching. You may remember this is the project I agreed to finish off for a friend. It's "The Kiss" by Mirabilia.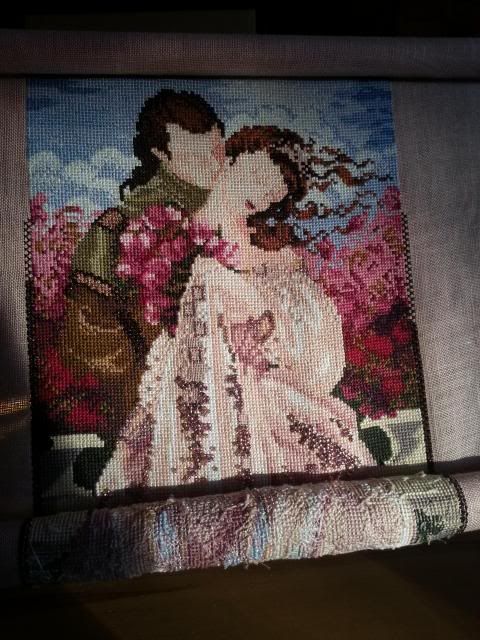 Now to enjoy the roaring fire as the icy rain falls outside. It's winter's last grumble I hope.
Take care!
Vivian